Happy birthday to meeee....
Okay, so my birthday isn't till next Friday. But I'll be on PTO next week, so my coworkers gave me my present today...a $60 gift card to LYS. So after much deliberation, here is my birthday yarn.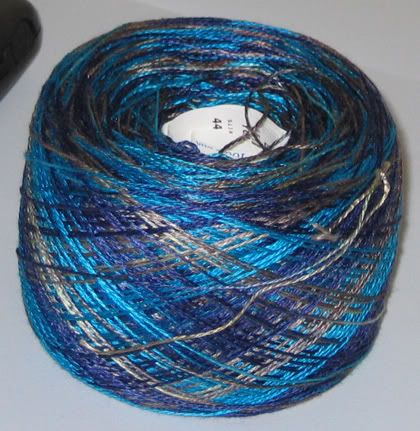 1,100 yards of laceweight silk by Claudia's Handpainted Yarn. I'm sure it will be a while before I find a project worthy of it, but for now, isn't it pretty?!
Also, I finished Clapotis a few nights ago.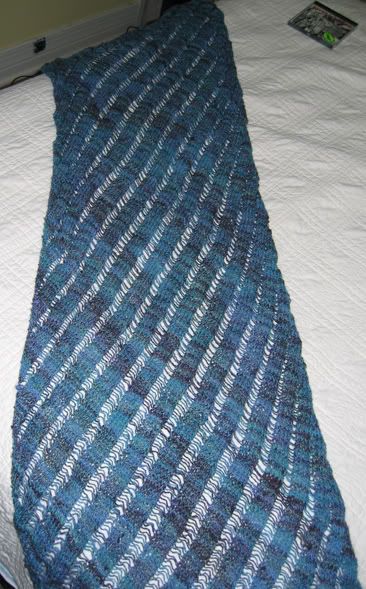 It was originally going to be a gift, but now I think it's mine. :)