The world is right again
I have more than one WIP! First, I finished the Pea Pod: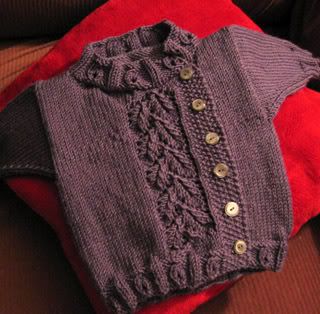 I love that pattern.
No pics yet of the new WIP, just notes on what I've done so far:
Cascade 220 & Mystery Yarn, sz 7 circs (KP options)
Gauge: 9 sts/inch
CO 180
All stitches slipped purlwise, wyib
Round 1: *K1, Sl1*
Round 2: *P1, K1*
I'll be at that for a while...