More fun with Kool-Aid
My grandmother gave me some
Norwegian superwash DK weight wool
a few years ago, shortly after I started knitting. There were four skeins in a natural white color that I never really did anything with. Naturally, they fell victim to my new dyeing addiction.
Two packets grape. This was an unexpected result, given that the last time I tried grape I got greyish-lavender. Still, I'm quite pleased with it.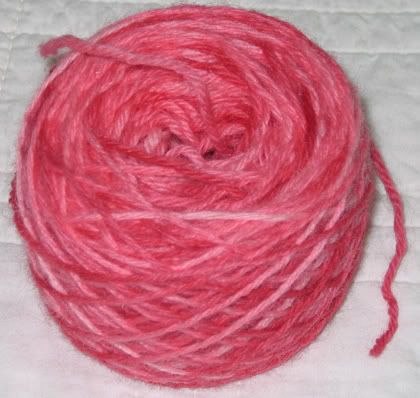 Another attempt at striping. This is three flavors - pink lemonade, watermelon cherry, and black cherry. Of course, since I'm so pleased with the shade delivered by watermelon cherry, it is nowhere to be found anymore.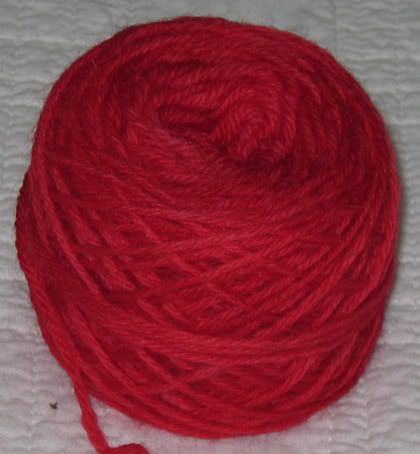 Two packets tropical punch (not to be confused with Hawaiian Punch, although I think that would probably provide a similar result). I LOVE LOVE LOVE this red, and I hope I can duplicate it.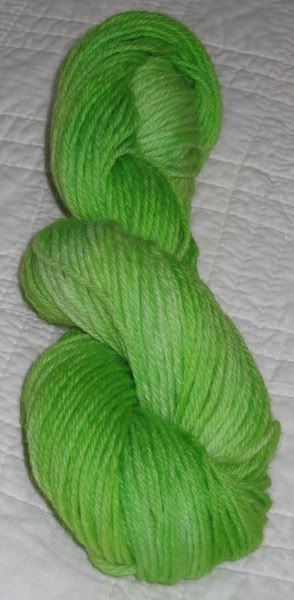 Two packets lemon-lime. It has a slightly mottled effect - I like it. I'm thinking about doubling this up with the variegated pink above for a baby hat.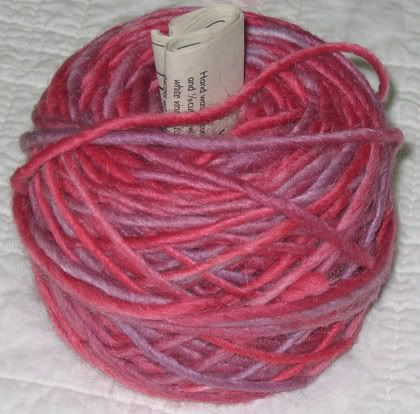 And finally, the end result from my previous post (black cherry and grape). This is Lamb's Pride Bulky, of course.
Next up: six skeins of Paton's Classic Merino in Natural White. I have over 100 packets of koolaid in the house...who knows what I'll come up with? :)
Labels: kool-aid dyeing