Tuesday Morning yarn score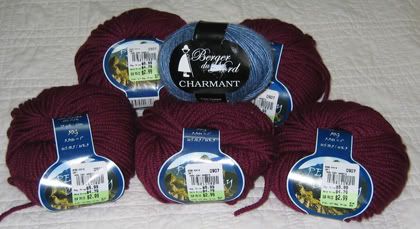 How did I never know that Tuesday Morning carried yarn? At least, sporadically. Anyway, what we have here is one ball of Berger du Nord Charmant, a DK weight (I think) 50% silk, 50% wool in a nice medium blue. Then there are five balls (sadly, two dyelots) of Peru Chunky Luxury, a bulky weight 70% merino, 20% alpaca, 10% silk in a pretty burgundy color. This should make a nice pair of fingerless gloves, and maybe a skinny scarf or a hat.
I have also just discovered that there is not one, but two additional Tuesday Morning stores in the area. I actually drove right past one to get to the one I went to today, but I never knew it was there. Guess where I'll be at noon tomorrow?
I also bought two of these boxes to store some yarn in. I figure, if it must be up in a closet in a box, it might as well be a pretty box.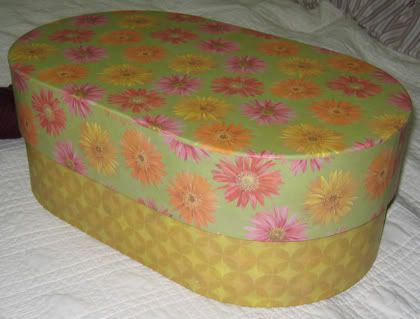 Labels: yarn pr0n