Two posts in one day!
Behold, my House project: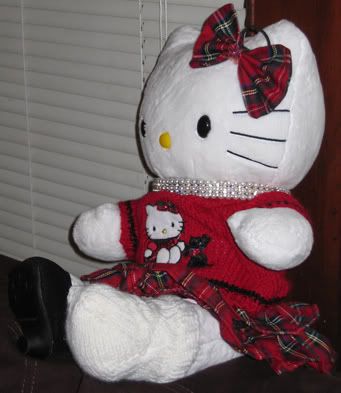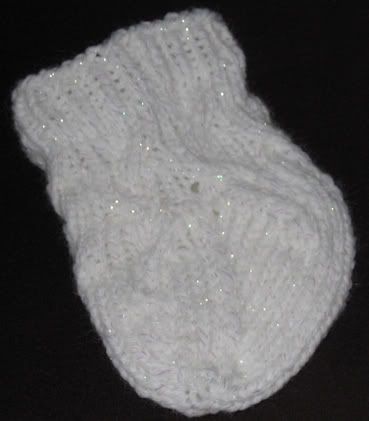 It's the same pattern, but not. Changes:
- One strand of worsted instead of two
- US 7 needles instead of US 11
- One repeat of cable pattern instead of three
- Subtracted 6 rows from toe section (hence the extremely odd shape...although it fit Hello Kitty pretty well)
I'd say it took, oh, four episodes of House. (That would be commercial-free episodes.)
Sleepy time now...night night!
Labels: Cabled Christmas Stocking, FOs, hello kitty